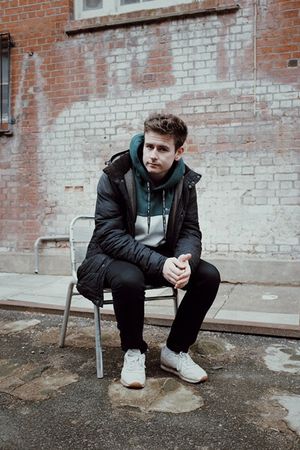 Such an awful year, with artists and musicians unable to work during the pandemic, how have you stayed afloat financially? 
We've all had to do what we can to make it work. I can't be stuck at home doing nothing, so I managed to pick up some bar work and play a few gigs via zoom! It's definitely a different feeling to playing live in a venue but at least it's some form of gig! 
Has the pandemic forced you to make life changes?  And would you have made them anyway? 
It's allowed me to think about my future as opposed to my present. It's helped me realise ways in which I can work smarter in order to create a better career as a musician. I guess we'll see how it all works out over the next couple of years!  
Wellbeing during the past year has been vital. Any tips for how you have kept healthy mentally and physically? 
Exercise. I know it's annoying, but it has made such a difference. If its running, walking or kicking a ball around, keeping myself moving has been key to keeping myself better mentally   
Have you managed to keep busy with your music projects? Have you tried anything new or different? 
Thankfully I've been able to keep busy musically. I've written loads of songs since lockdown and even improved my production skills (not amazing but I'm getting there!) 
How do you see your future? Will you resume post pandemic as before, or will changes be permanent? 
I will definitely pick up from where I left off in terms of my own music however, I will also be trying to improve my production skills further.  
Are you hopeful for the future and if so why? 
I'm excited for the future! This break has made me understand how lucky I was to do what I did for a living and now that life is slowly returning to normal, I intend to work as hard as possible to keep getting better and better.  
Lastly, what can we look out for from you musically in 2021?  
Songs, lots of them, and gigs. I'm sure that's most musicians answer to this question! I'll always be out gigging. 
Latest single: https://open.spotify.com/track/7v1t9jPzaw6LumJmOz9dZJ?si=j1nl-YlbTpehnZ8LWjLyOQ 
Latest Music Video: