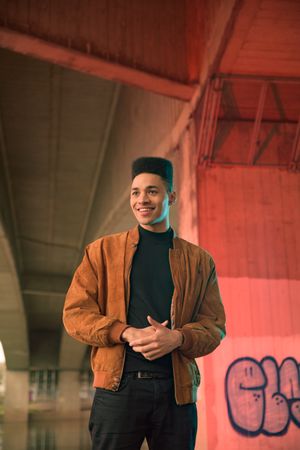 Such an awful year, with artists and musicians unable to work during the pandemic, how have you stayed afloat financially? 
I'm lucky enough to have been able to take part in a number of online festivals last year and I also compose music for musical theatre so I have been able to create music from my home studio. Along with creating from home I've also taken advantage of the time to develop my music skills - including teaching myself piano and music theory online. I can't say it's all been a breeze and without challenge. But looking back a year on I'm very lucky to not have suffered too greatly from a financial perspective as an artist. 
Has the pandemic forced you to make life changes?  And would you have made them anyway? 
YES! One hundred percent. I have really had to develop a robust and detailed mental health regime. Which marks the first time ever I've focused so intently on my mental health. I can't believe how relentlessly I worked before; between touring and rehearsing and composing and travelling. When you really want to achieve something you will do anything to keep momentum going. But when I was finally forced to stop I realised that my career didn't need to have inherent suffering in it in order to lead to success. I had to build solid positive self care routines that allow me to ENJOY the journey and feel like its something I am taking and not something that is taking me! 
Wellbeing during the past year has been vital. Any tips for how you have kept healthy mentally and physically? 
Physically I have taken a lot of walks and runs out in the countryside near my home here in Leeds. I put time limits on all my social media apps - which has changed my relationship to my socials (and my phone in general) for the better. I meditate once in the morning and just before bed. These three changes have transformed my life in a way I can't describe. It is the one emerging factor from this challenging year that I am incredibly grateful for. 
Have you managed to keep busy with your music projects? Have you tried anything new or different? 
In some senses yes, and in others no! Haha! I released a single at the start of lockdown - Life Goes On - and had people send in footage to help make the music video - we received over 200 videos in just a few weeks. The single was played on BBC Radio and featured so many incredible people and was the highlight of lockdown for me. 
In other ways I had been planning to release more music but decided not to; which is always a difficult decision to make. My good friend Ryley Wilson (go check him out on Insta @ryleykwilson) and I set each other a challenge in January to post a musical video everyday for 30 days in a #30dayfeelgood music challenge. Something that previously would have stressed me out greatly and been very daunting. I guess it has kind of been a test of my new mental health management skills. But so far so good! Its day Twenty Two today and so far I'm really enjoying it! 
How do you see your future? Will you resume post pandemic as before, or will changes be permanent? 
I have realised that I want to focus my career more directly on sharing my truthful experiences and supporting music and stories that bring us all closer together as people and communities. This has always been a thread in my songwriting and live shows and now I want to continue this line through multiple mediums in addition to music. I started a production company in the name of my Grandmother; Eudora, who first put me on the coffee table and made me sing to her. I hope to build something that brings lift up untold narratives and perspectives. Starting with my own; I'm going to be throwing myself whole heartedly into everything I do and avoid the temptation to pre-emptively limit myself. I sincerely hope that change is permanent. Wish me luck! 
Are you hopeful for the future and if so why? 
Howard Lindsay said "an optimist is a person who believes the future is uncertain". I am an eternal optimist. Just as unexpectedly as this period arrived, it can go, and then we will probably face newer challenges. The aim is not to remove all challenges, the aim is to grow from them and not carry that past so heavy in your heart that you cannot appreciate the present or welcome a future. Life is for living. That's where I'm at anyway! Ha! 
Lastly, what can we look out for from you musically in 2021?  
New music, new gigs and lots of collaborations. I can't wait to share some of the projects I have been working on. Follow me @robgreenmusic on instagram and twitter for updates! 
WEBSITE: 
MUSIC LINK: 
https://open.spotify.com/artist/0df2imDDwdkE9vkDAkbslb?si=N569j-xRS_SGyIc8BMNZ4Q 
VIDEO LINK: Life Goes On